Growth of HPC
High performance computing is used to solve the world's most complex problems and drive discoveries and innovation for the future. But complexity is getting in the way. You can find HPC IT, in almost every industry, enabling discoveries and invention. This IT environment needs to be fast, at the optimum performance levels, and always on.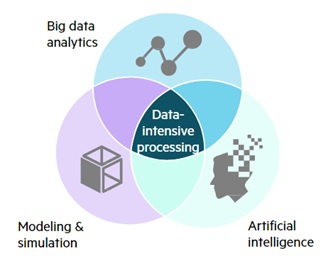 Adding to this environmental complexity, HPC environments are seeing an explosion of data from artificial intelligence, modeling & simulation, and Big Data analytics; and evolving customer needs for data-intensive workloads are driving increased expansion in these IT environments to solve the most difficult computing challenges.
Make HPC available to industry
HPE continuously build, validate and deliver secure, innovative, production-level HPC solutions with leading-edge technologies and services. The HPC solutions can be scaled up or scaled out, on-premises or in the cloud, to suit your workloads and economic requirements.
In the fast few years, Expert & HPE successfully helped the university communities to implement HPC solutions for academic and research aspects.
Want to know how we can help your business?