A New Category of Data Infrastructure Emerges
It's time to shed the complexity and silos inherent in conventional hybrid cloud environments. HPE Alletra is cloud-native data infrastructure powered by Data Services Cloud Console. Together, they give you a cloud operating and consumption experience wherever data lives. Built for every app, from traditional to modern, HPE Alletra spans workload-optimized systems to deliver architectural flexibility without the complexity of traditional storage management. By mobilizing data across clouds, HPE Alletra unleashes the true potential of your hybrid cloud.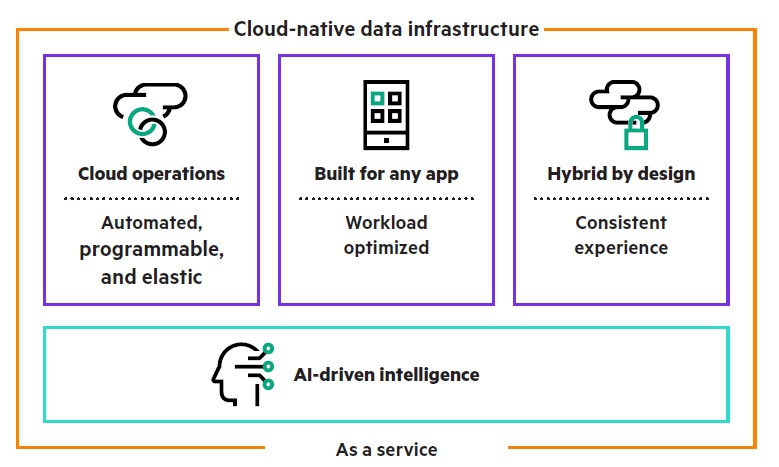 To deliver the cloud experience wherever data lives, HPE Alletra is architected with the following core innovations:

AI-driven


HPE Alletra provides a predictive model of support and management that predicts and prevents problems—from storage to virtual machines. AI-driven recommendations improve performance, drive higher availability, and optimize resource utilization and planning.
Built for cloud


This enables a common, cloud operational experience across workload-optimized systems on-premises and in the cloud. Deploy, provision, manage, and scale your storage in 99% less time with a platform that sets up in minutes, automates provisioning, and upgrades transparently and without any hassle.
As a service


Avoid over-provisioning, reduce infrastructure costs, and ensure you can respond to any business need with storage as a service. Free up your cash flow and increase financial agility with the right mix of subscription and usage-based services.
Data Services Cloud Console
Data Services Cloud Console breaks down the barriers and removes the complexity that beset data and infrastructure management today—empowering organizations to transform faster with unified data operations as a service. It's a software-as-a-service (SaaS)-based console that delivers a suite of cloud services designed to bring the cloud experience to wherever data lives, unify data management across the data lifecycle, and accelerate innovation for data-driven apps and insights.
Data Services Cloud Console is built on a unique cloud-native architecture that automates and orchestrates infrastructure and data workflows, transforming complex data operations into a streamlined data management experience across clouds.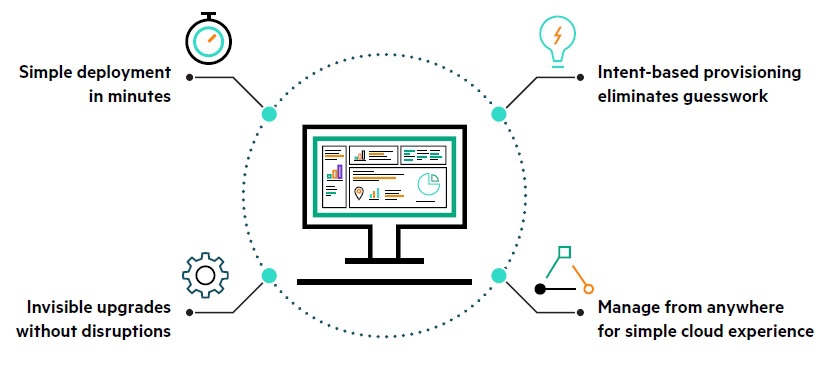 Intent-based provisioning
Simplify provisioning at scale with automatic, optimized app deployment across a global fleet. Transform storage provisioning from a LUN‑centric, manual process to an intent-based, AI-driven approach that optimally determines where data should be stored—with real-time context to resource headroom and application‑specific SLAs.
Simplified deployment
Deploy new data infrastructure in minutes with automated discovery and activation. Simply cable up the system, turn it on, and Data Services Cloud Console is designed to do the rest.
Invisible upgrades1
Make use of new features and enhancements instantly through cloud‑delivered upgrades. Everything is delivered as a service, ensuring you remain up to date without any disruptions.
Manage from anywhere
Have everything you need at your fingertips. Manage and monitor infrastructure globally with an intuitive SaaS-based user experience accessible from any location and any device.
Automate at scale
Manage infrastructure at cloud speed and scale with a fully programmable universal application programming interface (API). Easily orchestrate infrastructure as code with a single API endpoint for edge-to-cloud data infrastructure.